Stair
cladding
Whether you want to cover an existing tiled, wooden or unpainted concrete staircase or install it on a metal support, our stair cladding can be adapted to suit any structure.
Wooden stair cladding is an elegant and practical solution for breathing new life into your staircase. Whether you want to modernise your interior or give your staircase a makeover, wooden cladding is worth considering.
WE HAVE THE SOLUTION FOR YOUR PROJECT.
Tailor-made
treads and risers
to match your parquet flooring.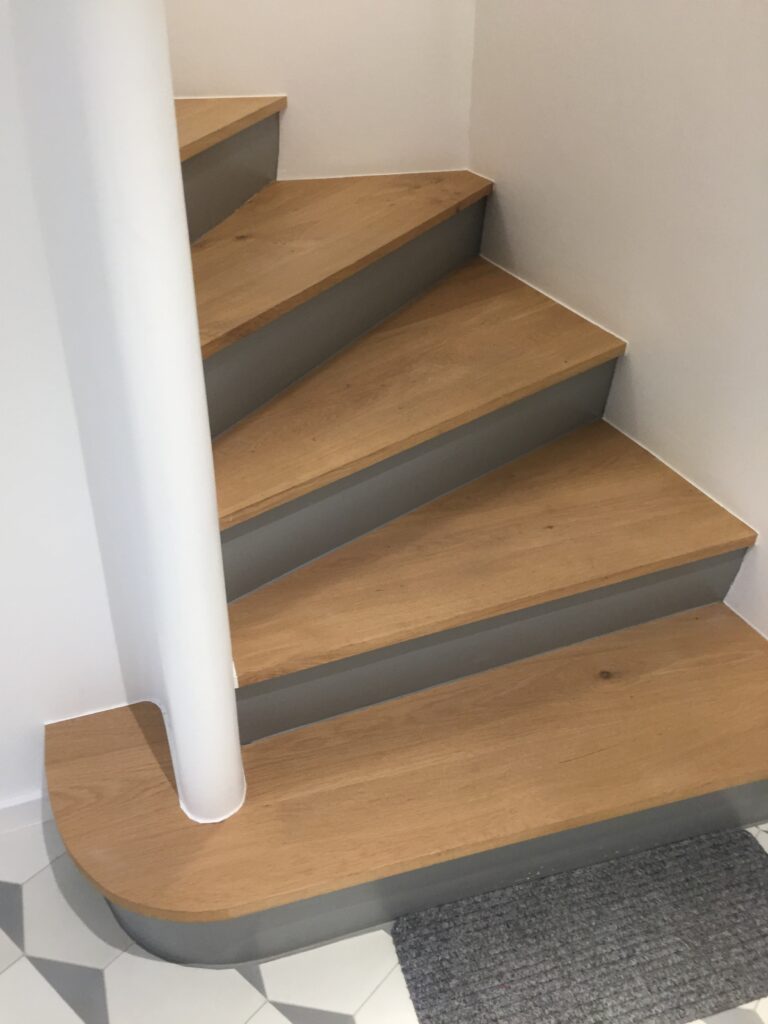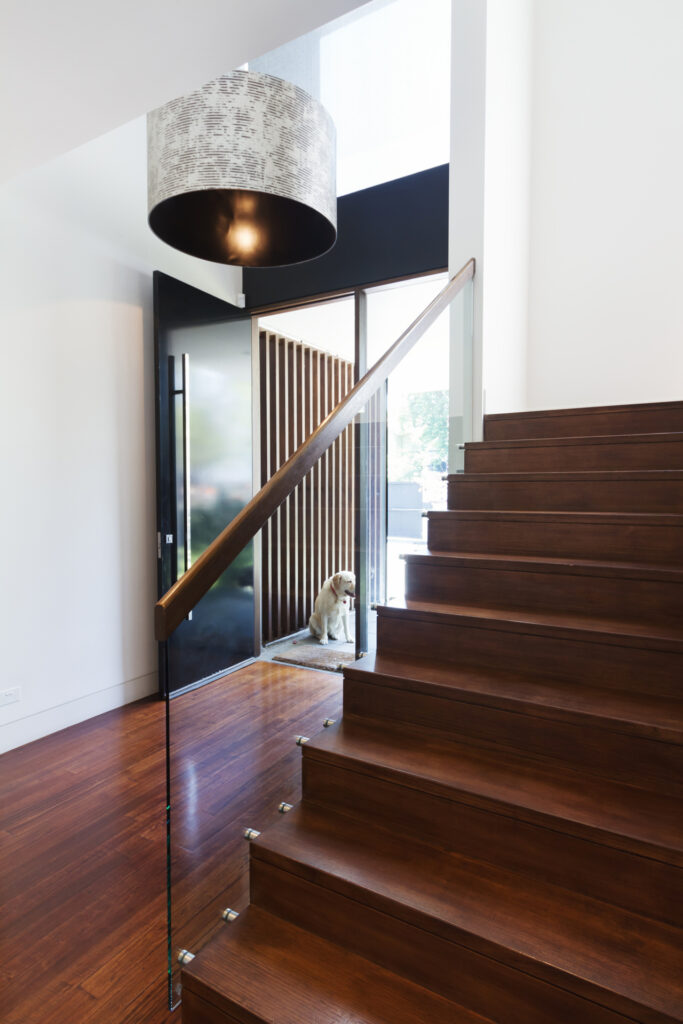 A variety of styles and finishes
Wooden stair cladding is available in various styles and finishes to suit all budgets. The wood species most commonly used for stair cladding are oak, beech, ash and fir. Each species offers unique characteristics in terms of colour, texture and durability.
Installing on existing staircases
Wooden stair cladding can be installed on existing staircases without removing the treads. This reduces costs and installation time. The cladding can be glued or varnished to the existing steps for a durable result.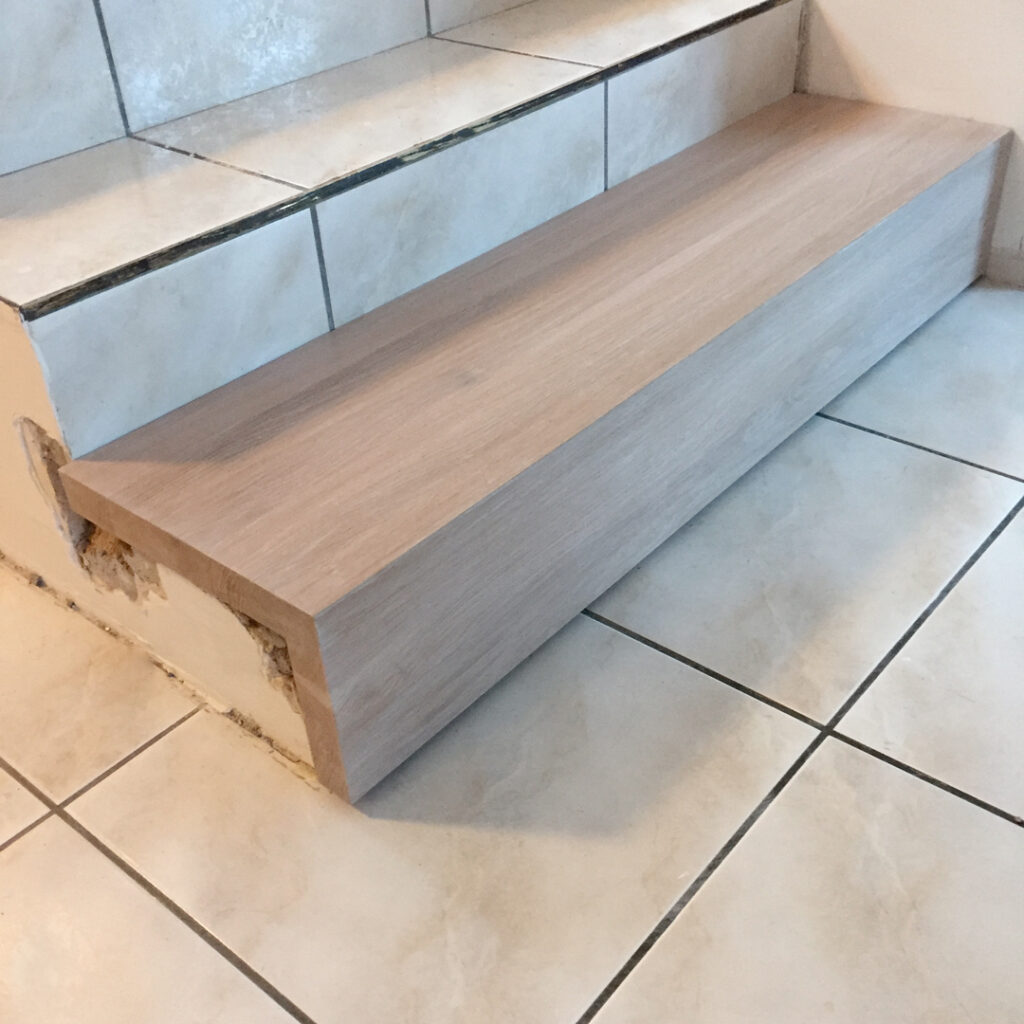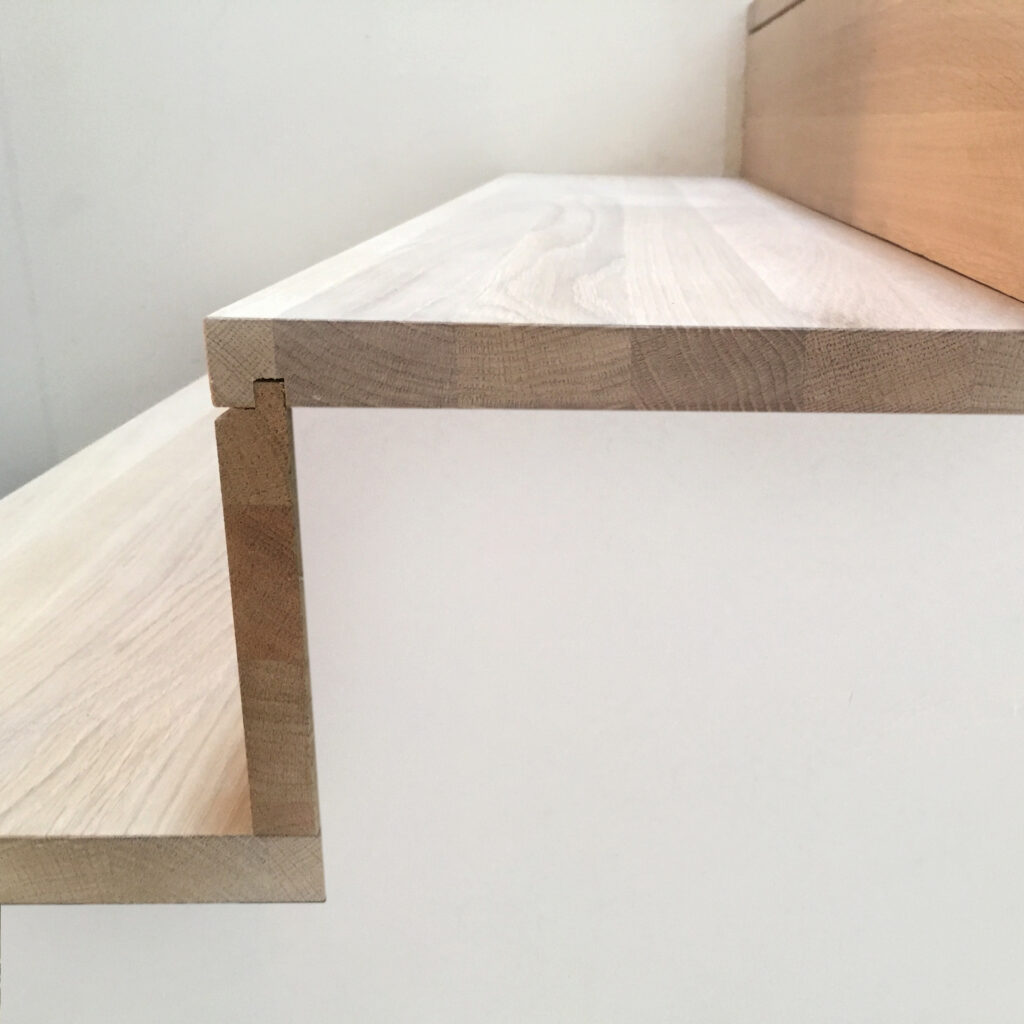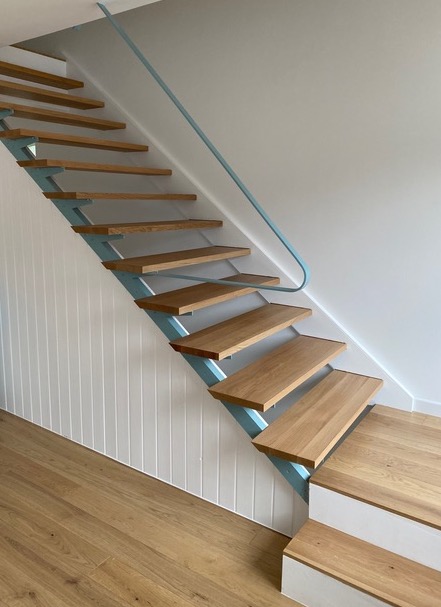 Design flexibility
Wooden stair cladding also offers excellent flexibility in terms of design. You can choose trims with patterns, engravings or inlays to add a touch of originality to your staircase. They can also be stained, oiled or varnished to match your interior decor.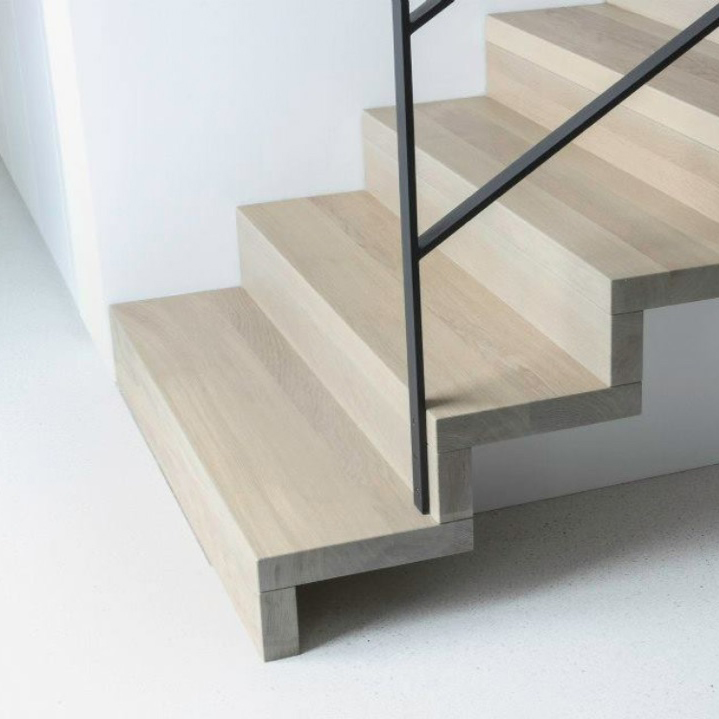 An elegant, practical
and affordable solution
Wooden stair cladding is an elegant, practical, affordable solution for modernising your staircase. With various styles and finishes, you'll find a stylish solution for your staircase at Maison Bosk.