Pool decks and terraces
Create a relaxing space that reflects you
The main features of wooden decking are its warm, natural appearance and its environmentally-friendly design. Compared with other types of decking made from cold materials (e.g . tiles, stone), wooden decking is often not slippery and heats up quickly, retaining a pleasant feel.
Your terrace, deck or balcony also has a choice of materials.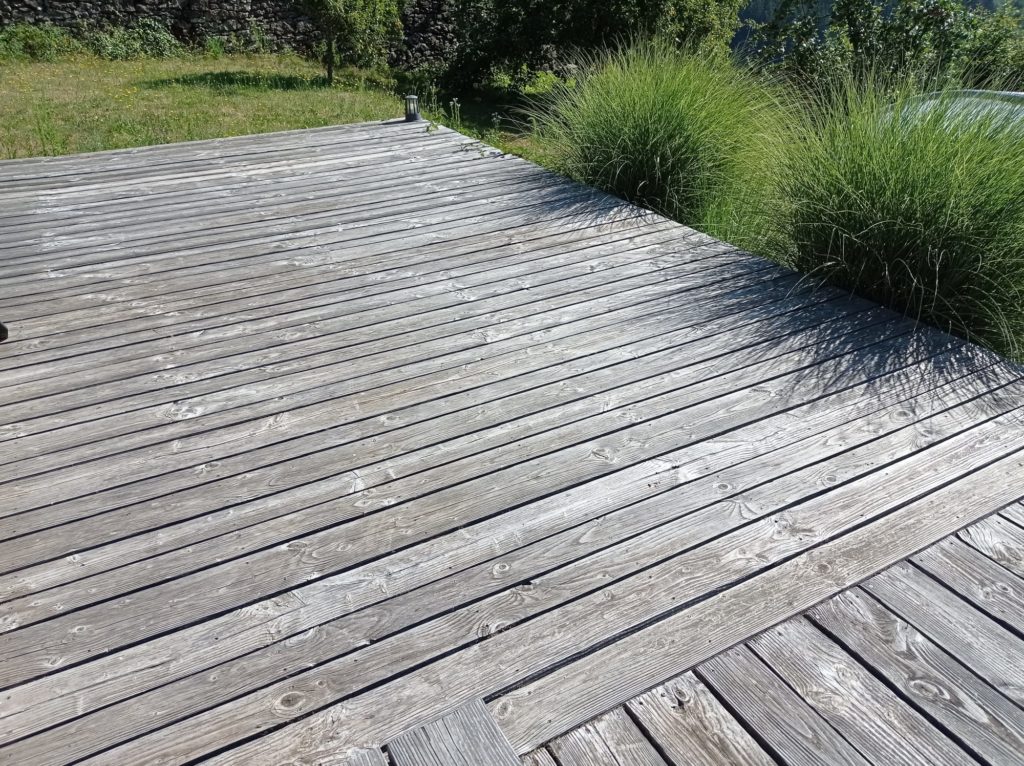 European woods
Screw-down boards, Ash or Thermo Fir, as well as Larch.
Exotic woods
Screw-down boards and/or invisible fixing; we offer Ipe, Itauba, Jutai, Bangkirai, Padouck, Iroko, Cumaru, Teak, Thermo Bamboo, etc…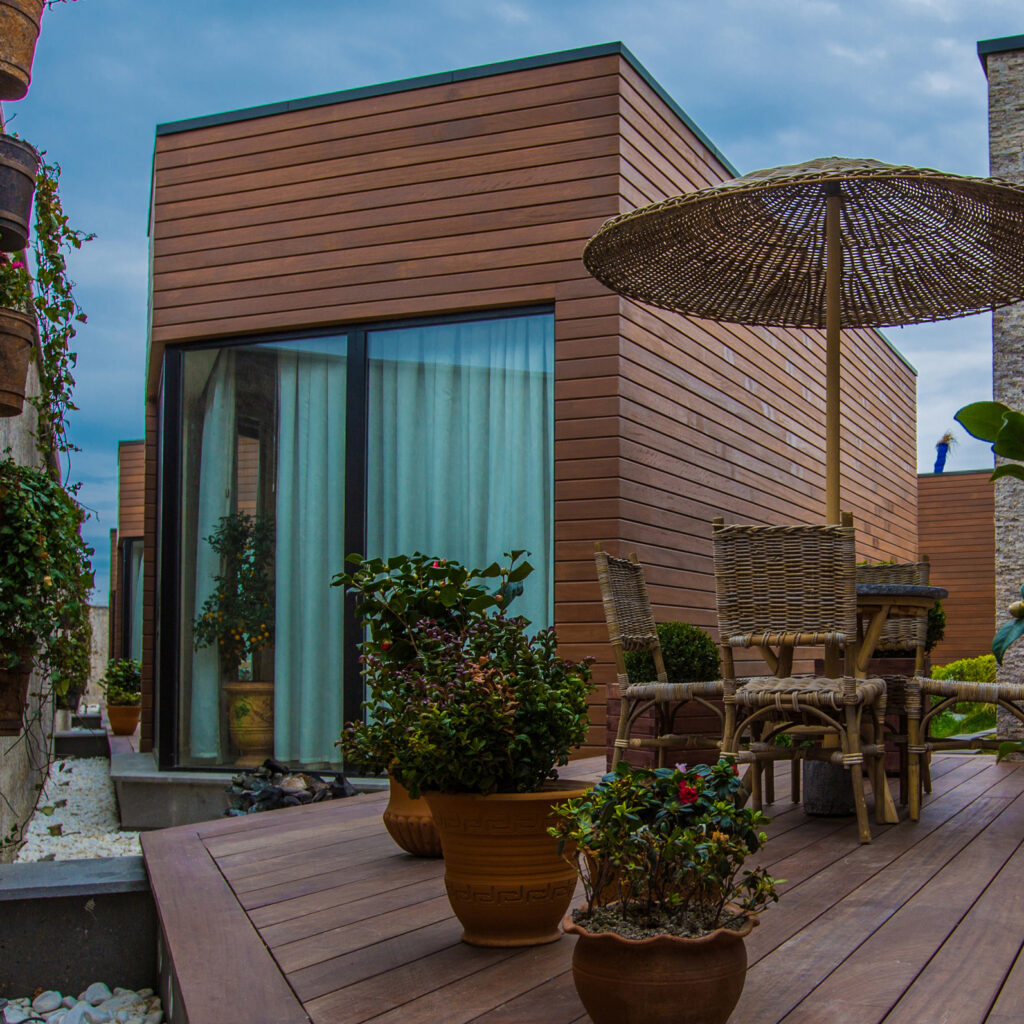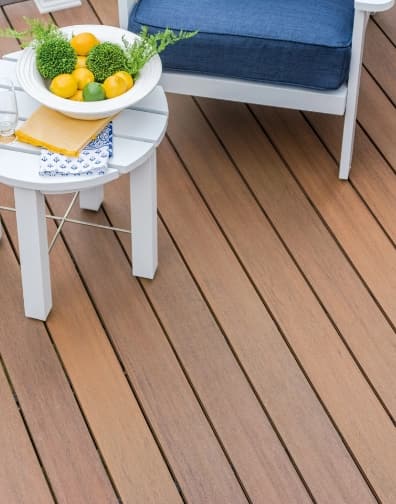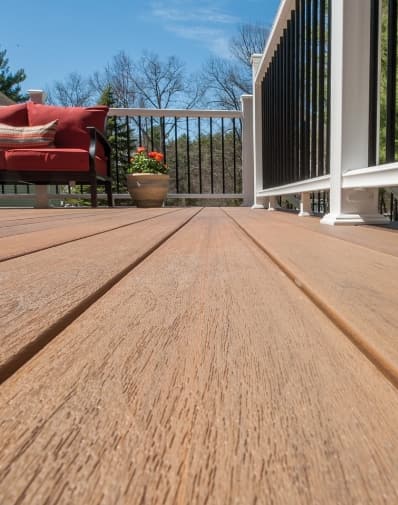 Composites
Composite decking is easy to maintain, UV-resistant and resistant to everyday stains, thanks to a protective varnish.
Our supplier FIBERON is a leading manufacturer of composite decking products Their products are made from recycled materials designed to be low-maintenance and durable. FIBERON offers a wide range of decking options with multi-tonal colours and different textures and finishes.
Aluminium
Opt for aluminium for its lightness, non-slip properties and unlimited colours. TERRASSEA aluminium deck boards are solid and durable. They won't warp over time. Combined with suitable supports, they guarantee perfect stability. Combined with suitable supports, they guarantee perfect stability.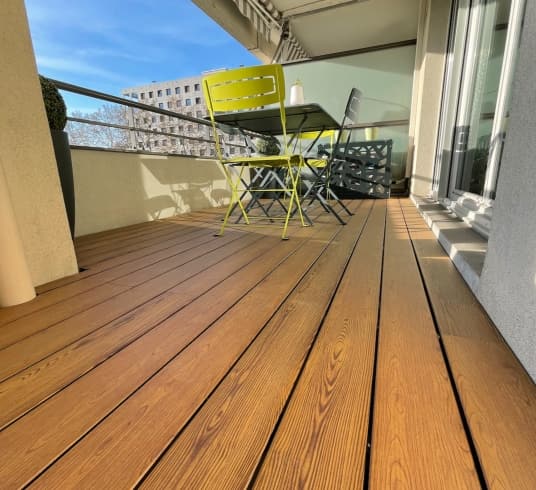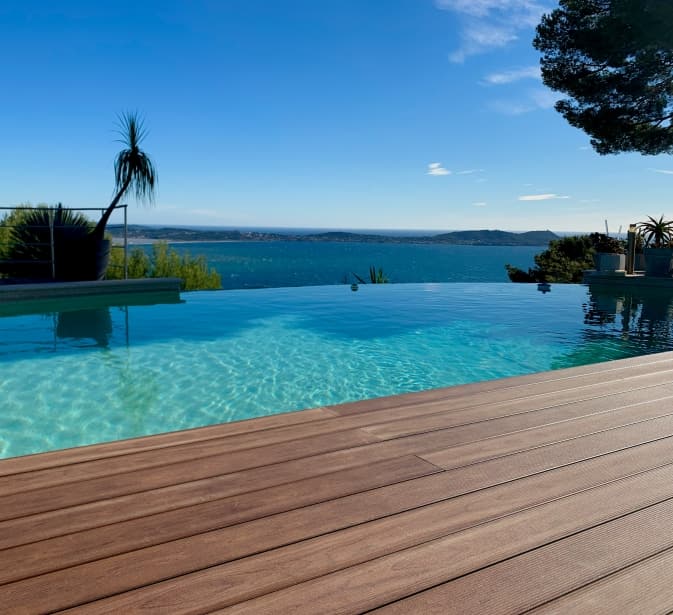 Aluminium boards are stain-resistant and easy to clean (soap and water, high-pressure cleaner, etc.). TERRASSEA blades have been designed to last. heir special polyurethane powder coating is perfect for outdoor terraces exposed to the elements, heat, sun, frost and salt.