Laying
patterns
The most popular patterns for an elegant, timeless look.
English style laying
Planks of the same width but different lengths are laid in parallel rows, with the joints staggered irregularly.
French style laying
The planks, of 2 or 3 different widths and lengths, are installed in parallel rows, with the joints staggered irregularly.
HERRINGBONE AND SCALE LAYING
The herringbone pattern was the first to be developed in Europe.
It is a reminder of the motifs found in churches and buildings for centuries.
It's a choice that enhances the beauty of a room, blending in with classic and modern styles.
CHEVRON AND LAYING FERNS (FOUGERES)
The Chevron pattern takes its name from an embroidery stitch that was very popular in the 15th century. Often found in chateaux or Haussmann-style flats, this pattern blends perfectly with contemporary interiors.
Unlike the Herringbone pattern, the Chevron pattern allows you to be more creative by changing the angle at which it is laid from 45° to 52°. Various widths and lengths are available.
LAYING WITH GRAPHIC MOTIFS
Laying with graphic patterns, cubic patterns, interlaced and cabochon checkerboards can be composed when the planks are laid on site.
Custom panels
Parquet in patterned panels, with an unlimited choice ranging from the classic Versailles panel to customised panels made to your specifications to create a unique style.
Classics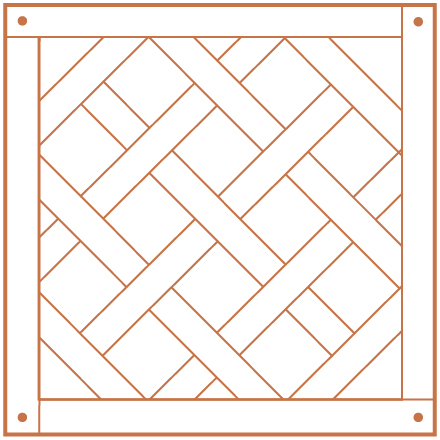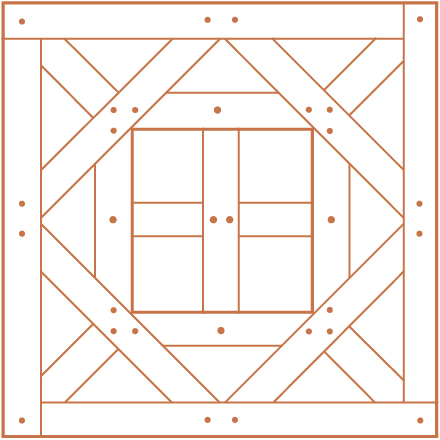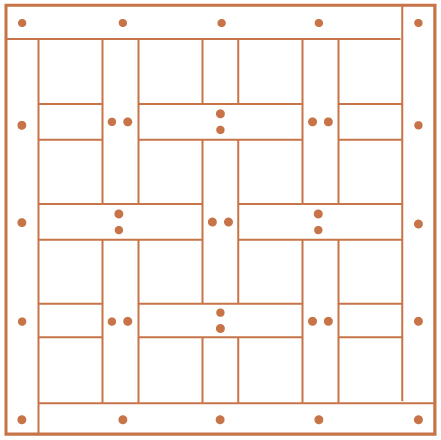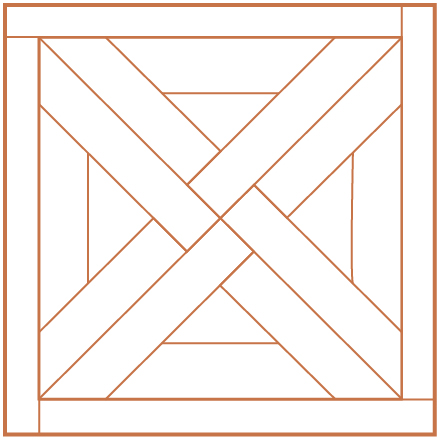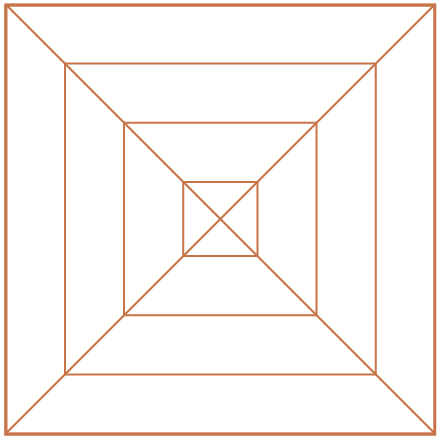 Custom panels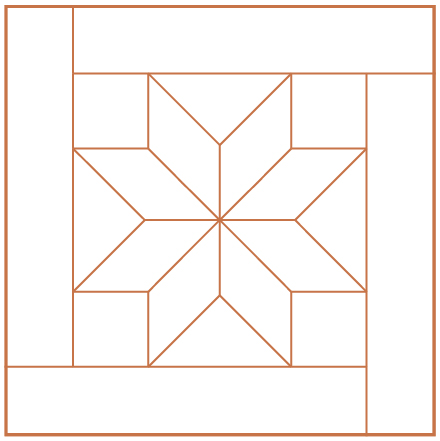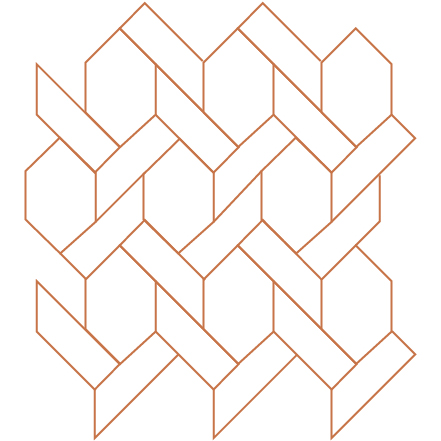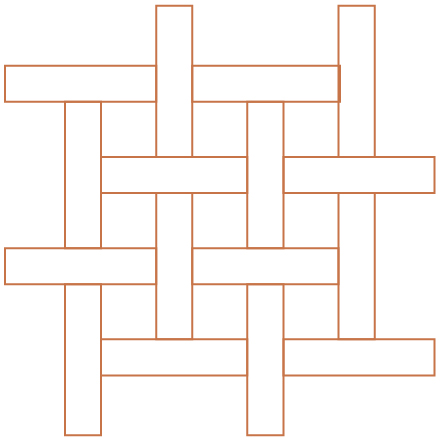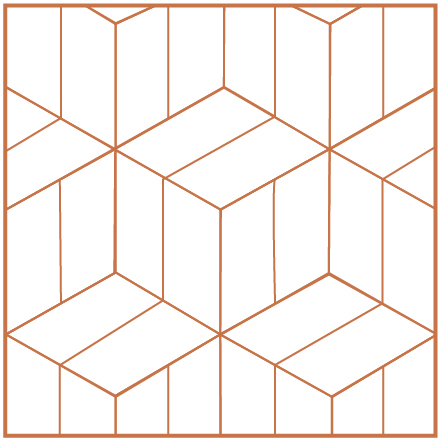 MOSAIC PARQUET, CHECKERBOARD,
STONE CUT,
END WOOD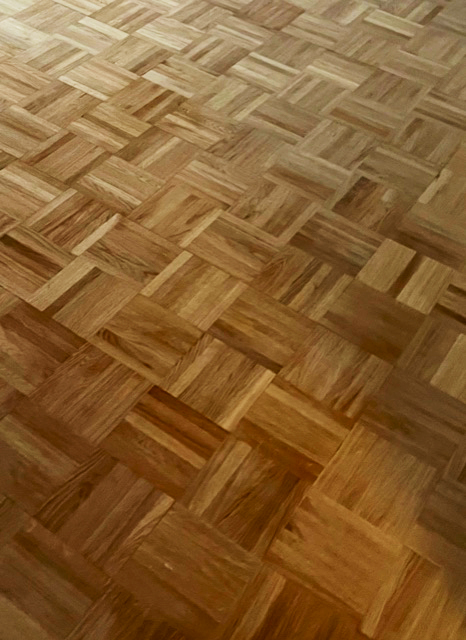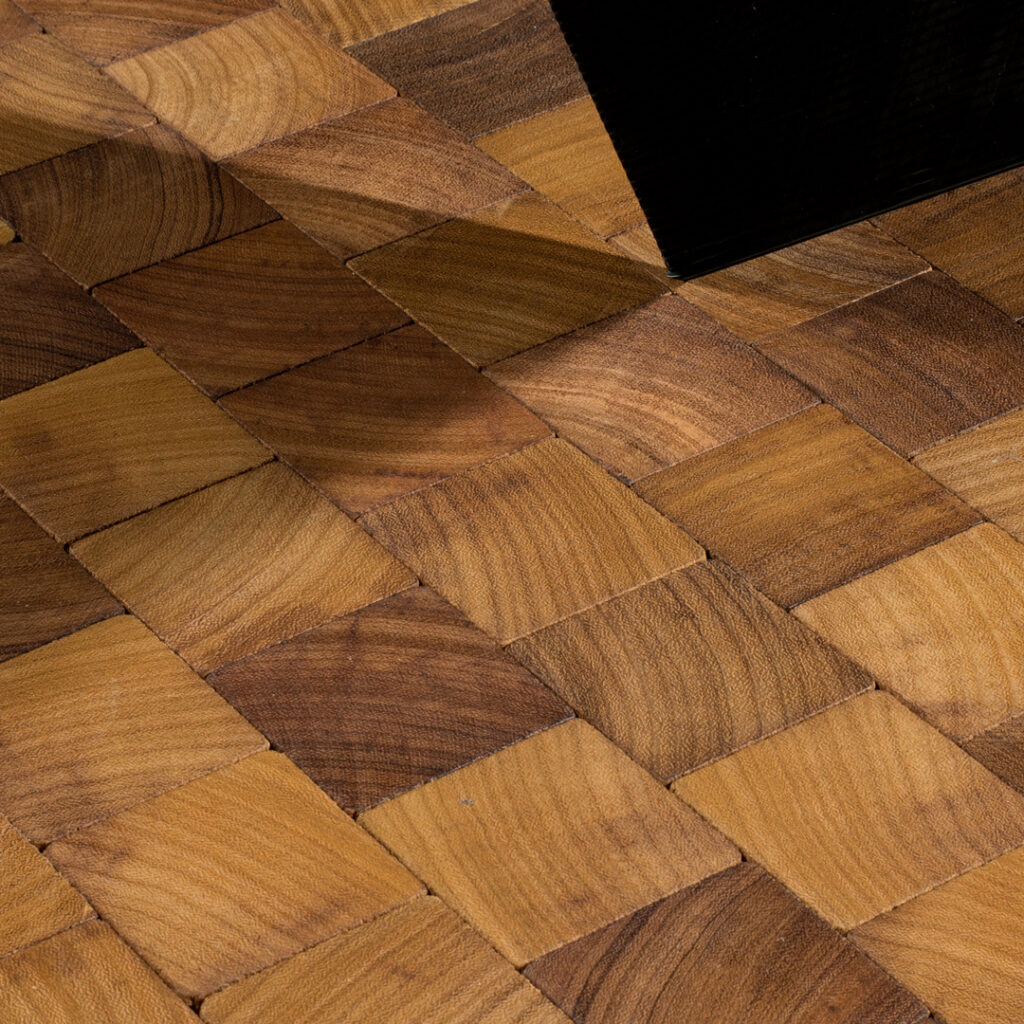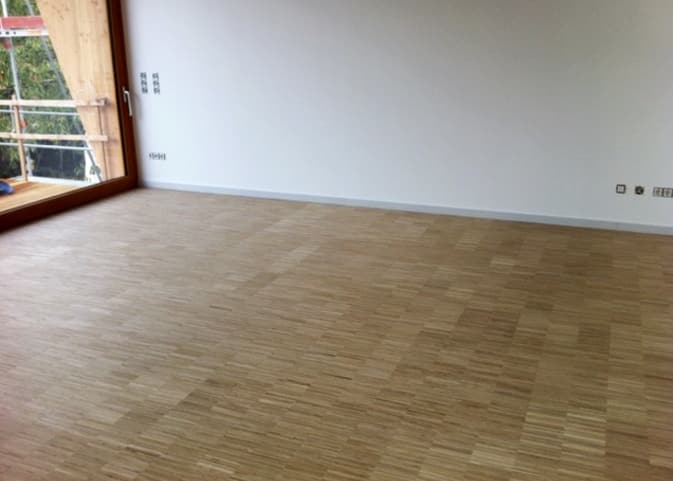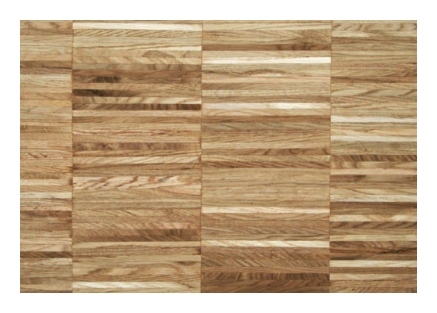 On-edge parquet
Also known as " industrial parquet ", these are strips 8-10-24mm wide placed on the edge, 10-14-22-24mm thick and 120-160-200-250mm long.
It is resistant and easy to live with and has a distinctive visual relief effect.
Suitable for high-traffic areas (museums, sports halls, shops, for example), it will give your interior a unique touch.
Boat deck laying.
Boat deck laying is generally used in rooms with damp atmospheres, such as bathrooms, spas or saunas.
Acacia, Teak, Iroko, Ipe, Doussie, Jatoba and Wenge are the most popular species.
Le joint noir en polymère placé sur la longueur entre les lames permet une étanchéité parfaite au niveau de la jonction et caractérise le style «pont de bateau». The black polymer joint along the length between the planks ensures a perfect seal at the junction and characterizes the " boat deck " style.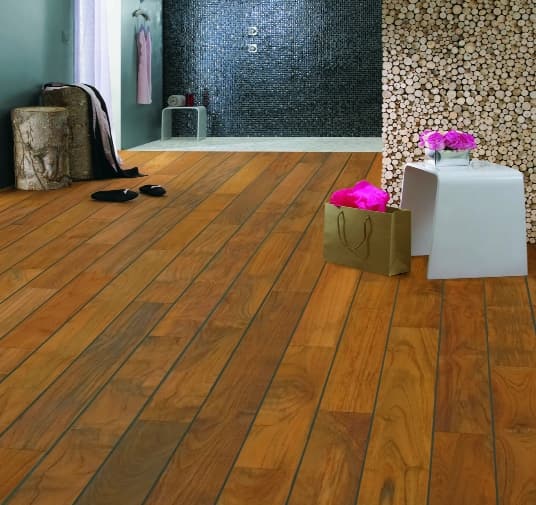 ---